Fat, Grease & Oil (FOG) are natural by-products in HORECA industries and though the regulatory authorities have introduced measures to capture them with grease traps (GT), these by-products often by pass GT due to high load of the outlet and lead to clogged drains, backups, and rancid odor's.
MicroFlor® can be used in our Grease Eradication System (GES®), which is a cost-effective, environmentally friendly system that 'remediates' grease problems for good.
Our state-of-the-art technology harnesses the power of bioremediation, a natural process in which bacteria actually consume grease and oil from drain lines, grease traps, and interceptors. These bacteria are non-toxic, non-pathogenic, live, and vegetative.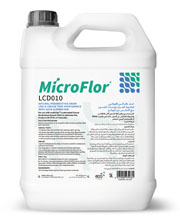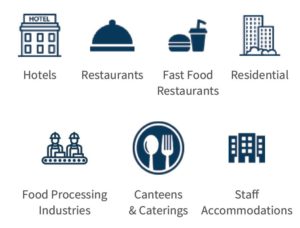 Benefits
Available Volumes for MicroFlor®
LCD002: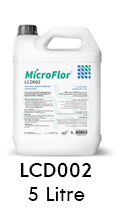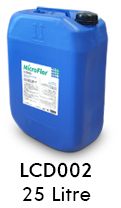 Available Volumes for MicroFlor®
LCD010®: